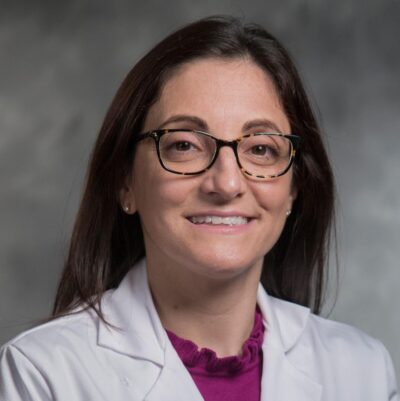 Read Bio
Dr. Antonelli earned her medical degree from Jefferson Medical College of Thomas Jefferson University. She completed a general surgery internship and a urology residency at Duke University Medical Center. She completed a fellowship in endourology and stone disease in the Department of Urology at UT Southwestern.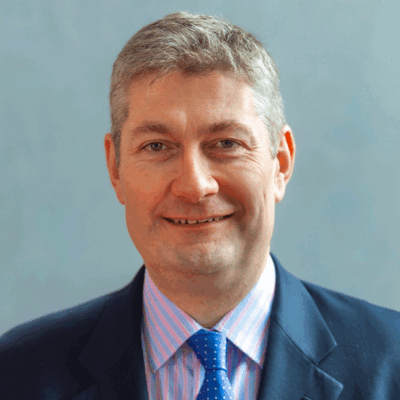 Matthew Bultitude, MBBS, MSc, FRCS
Read Bio
Matthew Bultitude is a general urologist with a specialist interest in stone disease. Having previously been stone unit lead and clinical lead for the department, he is now clinical director for transplant, renal and urology. He graduated from this hospital in 1997.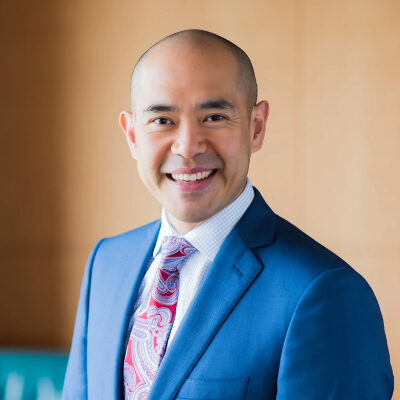 Read Bio
Dr. Thomas Chi is a urologist who has specific interests in urinary stone disease and minimally invasive surgery. He specializes on performing endoscopic, laparoscopic and percutaneous (through the skin) procedures. He also cares for patients at Zuckerberg San Francisco General Hospital and Trauma Center.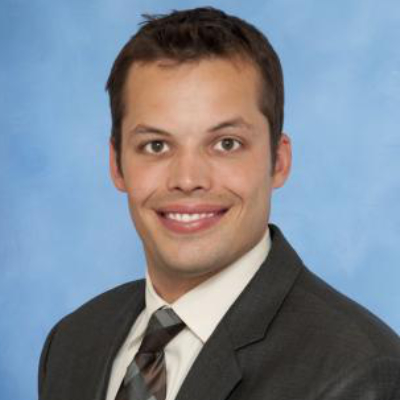 Read Bio
Dr. Casey Dauw received his medical degree from Loyola University in Chicago graduating Magna Cum Laude. He then completed a urology residency at The University of Michigan. Following this, he pursued subspecialty training in endourology with Dr. James Lingeman at Methodist Hospital in Indianapolis. His primary clinical interests include the medical and surgical management of kidney stones, in particular, endourological management of complex renal calculi. He is also one of few U.S. providers with expertise in holmium laser enucleation of the prostate (HoLEP), a state-of-the-art, minimally invasive surgical treatment for men with an enlarged prostate. His research interests focus on improving the quality of care for patients with kidney stones as well as understanding outcomes associated with commonly performed endourological surgeries.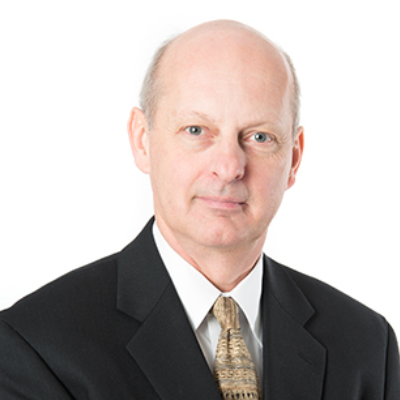 John Denstedt, MD, FRCSC, FACS, FCAHS
Read Bio
Dr. Denstedt is an internationally renowned scholar in urology with career accomplishments encompassing over 250 published papers and book chapters; more than 200 guest professorships in countries throughout the world; and numerous honours and awards including being the first Canadian to have won the Gold Cystoscope Award from the American Urological Association.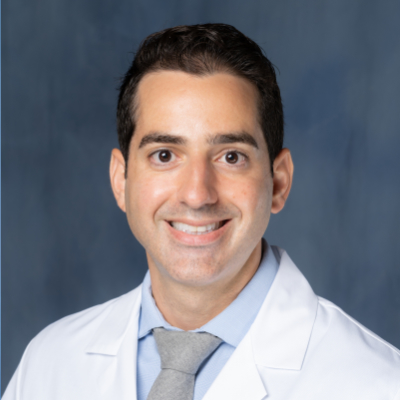 John Michael DiBianco, MD
Read Bio
John Michael DiBianco is an endourologist at the University of Florida specializing in the treatment on complex stone disease and the management of benign prostatic hyperplasia. He is originally from Washington D.C, where he completed urology residency at The George Washington University School of Medicine. During medical school and residency, his research interests focused on transperineal prostate biopsy. From there, he completed his endourology fellowship at the University of Michigan. There, his clinical training focused on Percutaneous nephrolithotomy (Mini and Maxi), advanced laser technologies and techniques, endoscopic combined intrarenal surgery, as well as Holmium Laser Enucleation of the Prostate (HOLEP). In addition to clinical research, John Michael worked closely within the Michigan Urological Surgery Improvement Collaborative (MUSIC). In this environment, he built an underpinning and passion for health services research and quality improvement, particularly in the collaborative setting.
At the University of Florida, Dr. DiBianco remains clinically active while continuing his role as a clinical trial investigator, resident mentor, health services research and collaborative quality improvement. His research interests generally mirror his clinical interests with a focus in quality improvement, advancing practical and generalizable healthcare initiatives.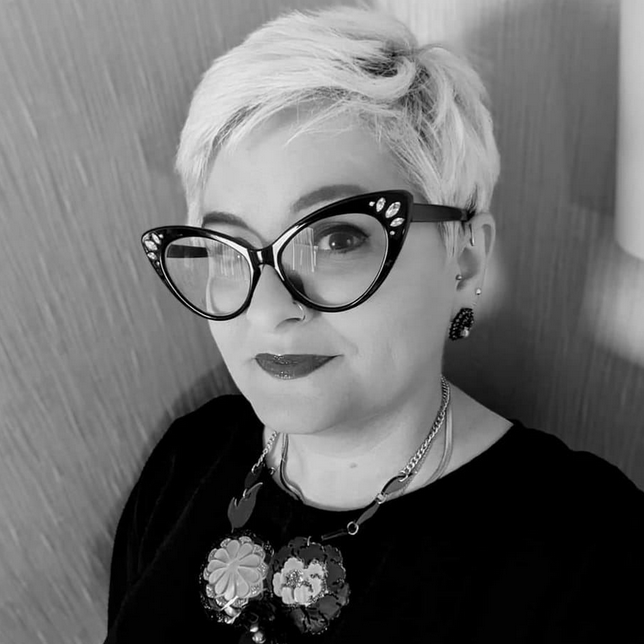 Annette Fenner, MBBS, PhD
Read Bio
Dr Annette Fenner is the Chief Editor of Nature Reviews Urology. Annette studied at Imperial College London, where she completed her medical degree and intercalated a BSc and PhD in Reproductive Endocrinology. During her PhD, she worked on hypothalamic peptides in the control of reproduction, with a particular focus on the role of kisspeptins. The journal covers all aspects of urology, but Annette's particular interests are in the subspecialties of sexual medicine and andrology, as well as ways in which improving diversity and inclusion can improve the field. She also serves as a Trustee for the Men's Health Forum (UK registered charity no. 1087375).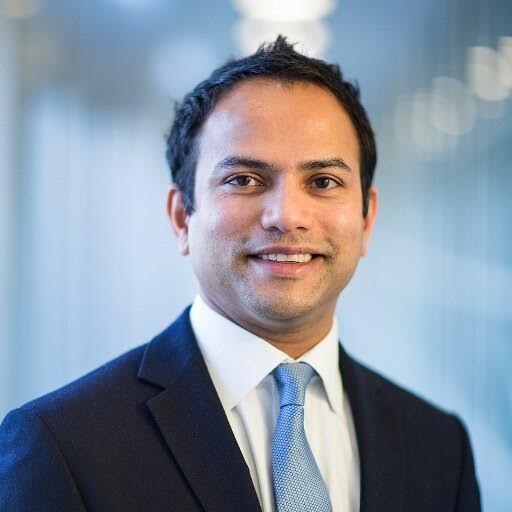 Khurshid Ghani, MBCHB, MS, FRCS
Read Bio
Khurshid R. Ghani, MBChB, MS, FRCS is a Professor of Urology at the University of Michigan. He completed urology training in Edinburgh and London, and undertook a minimally invasive urologic surgery fellowship at Henry Ford Hospital, Detroit, following which he joined the University of Michigan in 2013. He has authored over 180 peer-reviewed articles, and is the co-author of Endourology: A Practical Handbook. Dr Ghani's main research interests are endoscopic stone surgery, and quality improvement. He has extramural funding to study optimal parameters for holmium laser lithotripsy and has been advancing a Dusting technique for ureteroscopy. He is the Course Director of the Developments in Ureteroscopic Stone Treatment (D.U.S.T.) symposium, which has exposed hundreds of urologists to ureteroscopy techniques. Dr Ghani also serves as the Director of the MUSIC collaborative, a quality group in the State of Michigan comprising 260 urologists and 46 urology practices, with the goal to improve the quality of care for patients with kidney stones, prostate cancer and kidney cancer. Dr Ghani is an Assistant Editor for the Journal of Urology, the Endourology Section Editor for the Urology Video Journal, and serves on the advisory board of Nature Reviews Urology.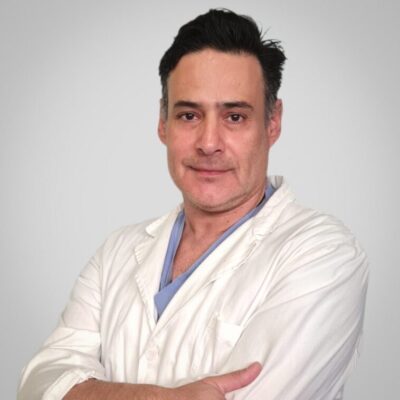 Read Bio
Dr. Ioannis K. Goumas is Director of the Urology Operative Unit of the Beato Matteo Clinical Institute – San Donato Group, in Vigevano (PV).
The interest of Dr. Goumas is directed above all to minimally invasive urological surgery and to the application of new technologies in the urological field, such as laparoscopy, endourology and laser surgery, urological oncological surgery, urinary calculi, prostatic hypertrophy benign.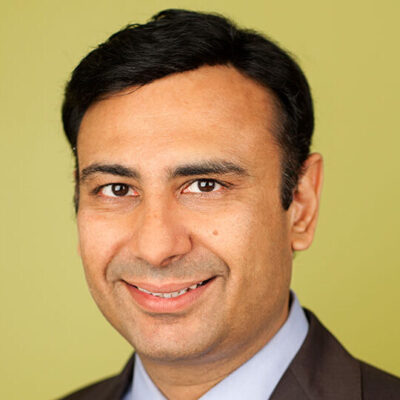 Read Bio
Dr. Mantu Gupta is Professor of Urology, Icahn School of Medicine at Mount Sinai, Chair of Urology at Mount Sinai West and Mount Sinai St. Luke's Hospitals, and Director of Endourology and Stone Disease for the Mount Sinai Health System. Dr. Gupta is recognized as a world leader in the research and treatment of urinary stone disease, ureteropelvic junction obstruction, urinary tract obstruction, and upper tract urothelial malignancies, having pioneered many of the techniques in current use. He is recognized as one of the leading endoscopic, percutaneous, and minimally invasive surgeons in the world, having performed over 10,000 major endourological procedures. Dr. Gupta is unique in that he employs a nurturing, compassionate, and holistic approach to the management of stone disease, utilizing alternative medical, nutritional and preventive strategies.
Prior to joining Mount Sinai, Dr. Gupta served as Associate Professor, Director of Endourology and Director of the Kidney Stone Center at Columbia University Medical Center for the last 18 years. The recipient of numerous honors and awards, Dr. Gupta was given a Presidential Gold Medal by President Ronald Reagan for his academic achievements and has served as a visiting professor both within the United States and throughout the world. He is a frequent lecturer and moderator at national and international meetings and has published extensively in major peer-reviewed journals and authored numerous book chapters. Additionally, Dr. Gupta teaches various surgical skills courses throughout the world and has served as editor and guest editor for numerous publications including the Journal of Endourology, the Journal of Urology, the Indian Journal of Urology, and Urology. Dr. Gupta was a member of the prestigious Honors Program in Medical Education at Northwestern University where he earned a combined BS-MD degree with distinction and was elected to the Alpha Omega Alpha Honor Society. He subsequently did his Urology residency at the top ranked University of California at San Francisco and completed a fellowship in Endourology at Long Island Jewish Medical Center under the tutelage of the founding father of Endourology.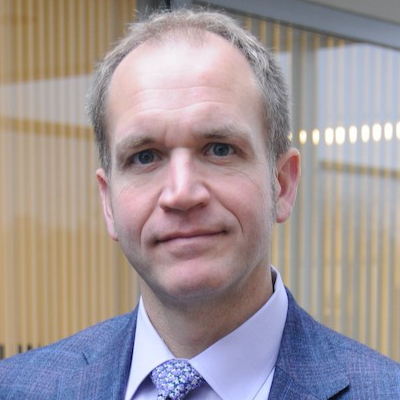 Read Bio
Brent K. Hollenbeck, M.D., M.S. is a practicing urologic oncologist and has been on faculty at the University of Michigan since 2005. A graduate of the Indiana University School of Medicine, Dr. Hollenbeck completed his residency in urology and fellowship in oncology at Michigan. He is Professor of Urology and Vice Chair in the Department of Urology. He has a busy clinical practice focusing on caring for patients with prostate cancer. As of June 2023, he will be Chief of Urology at the Massachusetts General Hospital.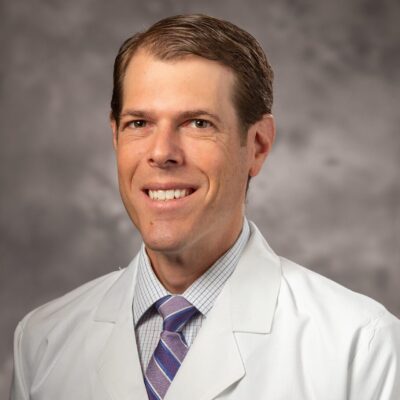 Read Bio
Dr. Lipkin received his medical degree from New Jersey Medical School in 2003. He completed his urology residency at New York University Medical Center in 2009. In 2011, he completed an Endourology and Minimally Invasive Urologic Surgery Fellowship with Dr. Glenn Preminger at Duke University Medical Center. His main clinical and academic interests are in the surgical and medical management of kidney stones. His particular research focus is in patient radiation exposure and urologic imaging. He has over 30 peer-reviewed manuscripts and has co-authored several chapters. He was awarded for Best of AUA for an abstract on stone disease in 2012. He also was awarded for Best Endourology Presentation at the World Congress of Endourology in 2012.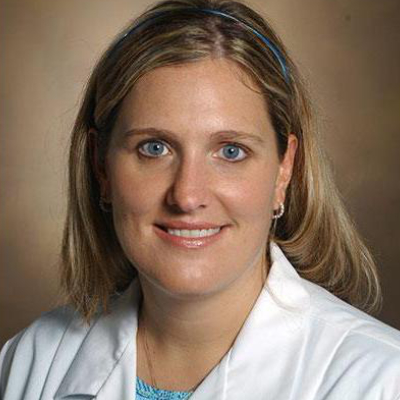 Read Bio
Dr. Miller is an internationally recognized clinician specializing in the treatment of kidney stone disease and Benign Prostatic Hyperplasia (BPH) with particular expertise in Holmium laser enucleation of the prostate (HoLEP). Her research focuses on the investigation of pathophysiologic pathways in BPH and new laser technologies for kidney stone and BPH treatment. She is also a founding member of the Endourology Disease Group for Excellence (EDGE) Research Consortium which conducts multi-center trials to advance clinical excellence in the treatment of kidney stone disease.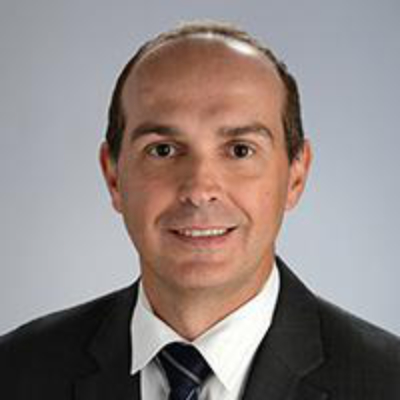 Read Bio
Dr. Molina is dedicated to the treatment of kidney and ureteral stones. He performs all of the most advanced minimally invasive endoscopic procedures for stones, including ureteroscopy, external shock wave lithotripsy and percutaneous nephrolithotomy. He also performs endoscopic procedures for uretero-pelvic junction obstruction, upper tract urothelial tumors and ureteral strictures.
His research is concentrated in stone disease, including development of new tools to treat stones more efficiently and less invasively with a faster recovery period for patients.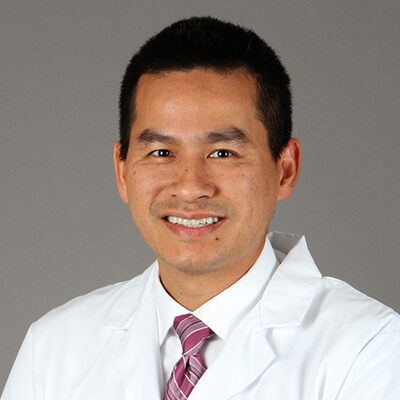 Read Bio
Dr. Nguyen obtained his undergraduate education at UCSD and his medical school and urology residency training at UC Davis. He completed a fellowship in robotic and laparoscopic urologic surgery at the Cleveland Clinic. Dr. Nguyen was the director of minimally invasive urologic surgery at the University of Arizona for five years before he joined the faculty of USC in 2013. Dr. Nguyen specializes in the latest robotic and minimally invasive approaches for the treatment of kidney cancer, prostate cancer, and other non-cancer related urologic conditions. He is an expert in the surgical treatment of complex kidney stone disease with percutaneous, ureteroscopic, and shockwave procedures. Dr. Nguyen additionally offers his patients up-to-date non-surgical management for urologic diseases including effective prevention of kidney stones and active surveillance for prostate and kidney cancer in patients who are appropriate candidates. He conducts research in several areas including prostate cancer prevention, kidney cancer evaluation, and the prevention of kidney stone disease. Dr. Nguyen has over 40 peer-reviewed articles in the urologic literature and is a reviewer for several urology journals. He was a member of the American Society of Clinical Oncology's (ASCO) Cancer Prevention Committee from 2015-2018.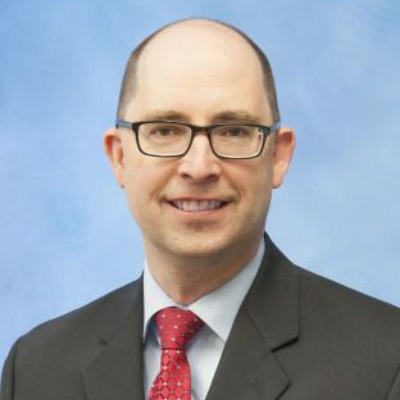 Read Bio
William W. Roberts, MD is Professor of Urology and Biomedical Engineering at the University of Michigan. He earned a B.S. in Physics from the Massachusetts Institute of Technology in 1992, an M.D. from the Johns Hopkins University School of Medicine in 1997, and completed his urology training at the Brady Urological Institute at Johns Hopkins. He joined the faculty of the University of Michigan in 2004 and has been Director of the Division of Endourology since 2016. His clinical practice is focused on minimally invasive surgery, endourology, and urinary stone disease.
Dr. Roberts is part of the multidisciplinary scientific team at the University of Michigan that developed histotripsy, a non-invasive, focused ultrasound technology that induces controlled cavitation to mechanically ablate targeted tissues within the body. He is the director of the Endourology Translational Research Laboratory which is focused on the optimization and safety of laser lithotripsy.
Dr. Roberts has presented his work at international and national meetings and has authored over 115 peer-reviewed publications. His research contributions have been recognized in the form of multiple grants and awards from the National Institutes of Health, American Urological Association Foundation, Coulter Foundation, Engineering and Urology Society, and Industry partners. He was the 2014 recipient of the prestigious AUA Gold Cystoscope Award.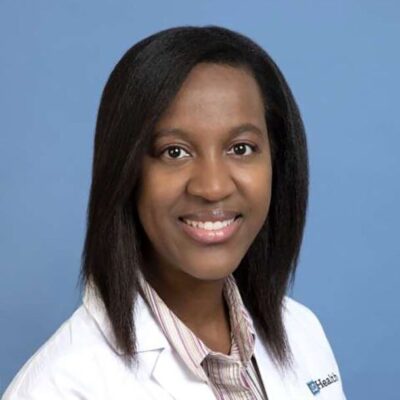 Read Bio
Kymora Scotland MD, PhD is an Assistant Professor in the Department of Urology at UCLA. Dr. Scotland was born on the Caribbean island of Dominica. Her interests in medicine and research then led her to Cornell University and the Tri-Institutional Cornell/Rockefeller/Sloan Kettering MD-PhD Program. Her thesis work focused on murine embryonic stem cell differentiation and characterization of putative adult stem cells. Dr. Scotland then completed her urology residency at Thomas Jefferson University Hospital in Philadelphia where she developed an interest in endourology. Her clinical research at Jefferson focused on the endourologic management of stones and upper tract urothelial cancer. Dr. Scotland has recently completed an endourology fellowship at the University of British Columbia for which she secured a 2017 Urology Care Foundation Fellowship funding her clinical training and investigations into stent associated infection and aperistalsis. She has a special clinical interest in global urology. Her basic research at UCLA will focus on stone pathogenesis and ureteral peristalsis.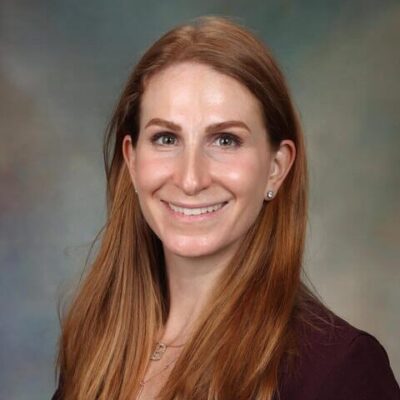 Read Bio
Karen Stern M.D. is an Associate Professor in the Department of Urology at Mayo Clinic Arizona in Phoenix, Arizona. She specializes in the medical and surgical management of complex stone disease. At Mayo Clinic she oversees the multi-disciplinary stone clinic which incorporates urology, nephrology, and dietetics in the management of recurrent stone formers. Her surgical practice includes complex ureteroscopy, mini-percutaneous nephrolithotomy, and ultrasound-guided percutaneous access for PCNL. She is involved in multiple ongoing clinical trials and is part of the Endourology Disease Group for Excellence (EDGE) and Collaborative for Research in Endourology (CoRE) research consortiums.  She received her M.D. from the University of Arizona, where she received the Alpha Omega Alpha distinction. She completed Urology residency at Mayo Clinic Arizona and was a Mayo Clinic Scholar during her Endourology fellowship at the Glickman Urological & Kidney Institute at Cleveland Clinic where she was awarded the Urology Fellow Teacher of the Year in 2019. She is the Program Director for the Endourology Fellowship at Mayo Clinic Arizona and takes an active role in medical student, resident, and fellow education. She is active within the American Urological Association and serves on the Legislative Affairs Committee and Public Policy Committee.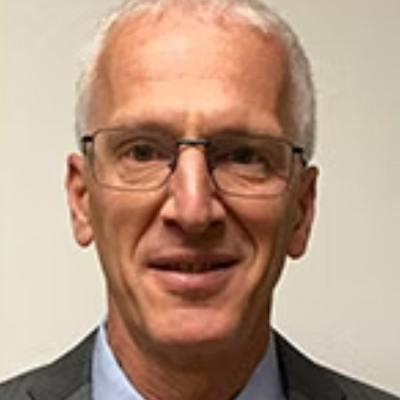 Read Bio
Dr. Teichman is a Professor of Urologic Sciences, University of British Columbia, Vancouver, Canada. He graduated with a S.B. degree from Massachusetts institute of Technology 1983, M.D. degree from McGill University (Montreal, Canada) 1987, completed his Urology residency at the University of California, San Diego 1993 and an Endourology fellowship at the University of Minnesota 1994. His research and clinical interests are in basic science of laser lithotripsy, urolithiasis, and interstitial cystitis.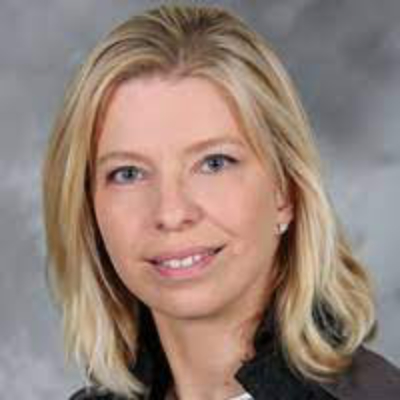 Nadya York, BHB, MBCHB, FRACS
Read Bio
Dr Nadya York (FRACS) is an endourologist working in Auckland. Following urology training program in New Zealand, Dr York completed a 2 year Endourology Society accredited fellowship with Dr. James Lingeman at Indiana University, USA. Dr York's interests include surgical management of stone disease, metabolic stone workup and management of BPH including HoLEP"