Bio
Dr. Casey Dauw received his medical degree from Loyola University in Chicago graduating Magna Cum Laude.  He then completed a urology residency at The University of Michigan.  Following this, he pursued subspecialty training in endourology with Dr. James Lingeman at Methodist Hospital in Indianapolis.  His primary clinical interests include the medical and surgical management of kidney stones, in particular, endourological management of complex renal calculi.  He is also one of few U.S. providers with expertise in holmium laser enucleation of the prostate (HoLEP), a state-of-the-art, minimally invasive surgical treatment for men with an enlarged prostate.  His research interests focus on improving the quality of care for patients with  kidney stones as well as understanding outcomes associated with commonly performed endourological surgeries.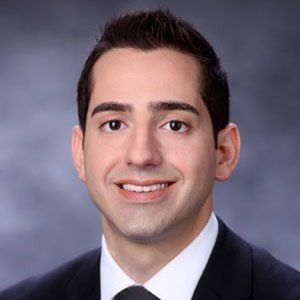 Bio
John Michael DiBianco is an endourologist at the University of Florida specializing in the treatment on complex stone disease and the management of benign prostatic hyperplasia. He is originally from Washington D.C, where he completed urology residency at The George Washington University School of Medicine. During medical school and residency, his research interests focused on transperineal prostate biopsy. From there, he completed his endourology fellowship at the University of Michigan. There, his clinical training focused on Percutaneous nephrolithotomy (Mini and Maxi), advanced laser technologies and techniques, endoscopic combined intrarenal surgery, as well as Holmium Laser Enucleation of the Prostate (HOLEP). In addition to clinical research, John Michael worked closely within the Michigan Urological Surgery Improvement Collaborative (MUSIC). In this environment, he built an underpinning and passion for health services research and quality improvement, particularly in the collaborative setting.
At the University of Florida, Dr. DiBianco remains clinically active while continuing his role as a clinical trial investigator, resident mentor, health services research and collaborative quality improvement. His research interests generally mirror his clinical interests with a focus in quality improvement, advancing practical and generalizable healthcare initiatives.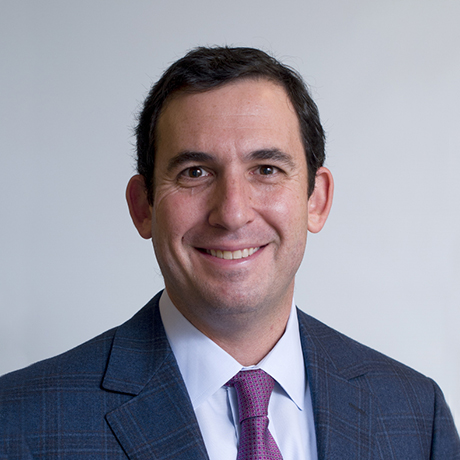 Bio
About Brian Eisner, MD
Dr. Brian Eisner is the Co-Director of the Kidney Stone Program at the MGH. He specializes in kidney stone surgery, kidney stone prevention and related research.
Dr. Eisner was born in Miami, FL and attended Harvard College and the University of Michigan Medical School. He completed urology residency training at Massachusetts General Hospital and a fellowship in endourology and urinary stone disease at the University of California, San Francisco. His clinical practice focuses on kidney stone prevention, minimally invasive and surgical treatments for kidney stones, and laparoscopic surgery. He is actively involved in research involving kidney stone prevention, risk factors for kidney stone disease and surgical treatment of kidney stones.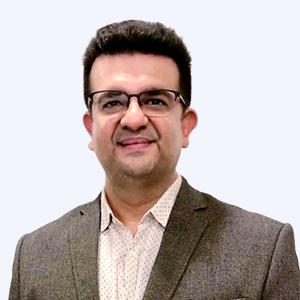 Vineet Gauhar, MCh, Dip MIS(Sing), Dip MIS(France)
Bio
Dr. Vineet Gauhar completed his medical school training in India in 1998. He obtained his Master of General Surgery in 2003 and Master of Urology in 2007 with honours at the Sri Ramachandra Medical College, India. Thereafter, he served as an assistant professor and consultant urologist both at the university and private multi-national corporate hospitals until 2008. He obtained a Diploma in Minimally Invasive Surgery from Stratzburg, France in 2009 and Fellowship in Urology at the National University Hospital in Singapore in 2011. In 2014, he received his Diploma in Urology from the Academy of Medicine, Singapore and joined Ng Teng Fong General Hospital as a Principal Resident Physician.
Dr. Vineet's specialty interests are in stone disease, renal cancer and laparoscopic surgery for kidney diseases. He has vast experience in retrograde intra-renal surgery and other minimally invasive procedures for calculus disease and kidney cancers. His areas of focus include male urethral disease and urethral reconstructive surgery, with his area of expertise extending to substitution urethroplasty.
With a key focus on teaching, clinical research and minimally invasive surgery for calculus and reneal diseases, Dr Vineet is actively involved in the development of the Urology service on JurongHealth Campus. He has served as an editor for journals and is actively involved with clinical presentations. He also participates regularly as a faculty member both in regional and international forums.
As a member of international institutions such as the Clinical Research Office of the Endourological Society (CROES), which is headquartered in New York, he continues to expand his experience in research.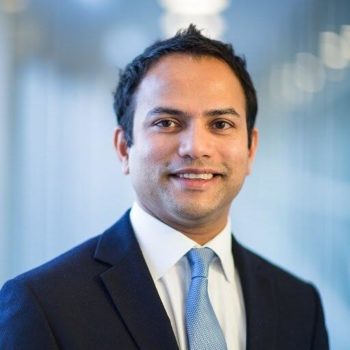 Khurshid Ghani, MB, BCh, MS
Bio
Khurshid R. Ghani, MBChB, MS, FRCS is a Professor of Urology at the University of Michigan. He completed urology training in Edinburgh and London, and undertook a minimally invasive urologic surgery fellowship at Henry Ford Hospital, Detroit, following which he joined the University of Michigan in 2013. He has authored over 180 peer-reviewed articles, and is the co-author of Endourology: A Practical Handbook. Dr Ghani's main research interests are endoscopic stone surgery, and quality improvement. He has extramural funding to study optimal parameters for holmium laser lithotripsy and has been advancing a Dusting technique for ureteroscopy. He is the Course Director of the Developments in Ureteroscopic Stone Treatment (D.U.S.T.) symposium, which has exposed hundreds of urologists to ureteroscopy techniques. Dr Ghani also serves as the Director of the MUSIC collaborative, a quality group in the State of Michigan comprising 260 urologists and 46 urology practices, with the goal to improve the quality of care for patients with kidney stones, prostate cancer and kidney cancer. Dr Ghani is an Assistant Editor for the Journal of Urology, the Endourology Section Editor for the Urology Video Journal, and serves on the advisory board of Nature Reviews Urology.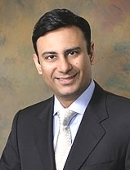 Bio
Dr. Mantu Gupta is Professor of Urology, Icahn School of Medicine at Mount Sinai, Chair of Urology at Mount Sinai West and Mount Sinai St. Luke's Hospitals, and Director of Endourology and Stone Disease for the Mount Sinai Health System. 

Dr. Gupta is recognized as a world leader in the research and treatment of urinary stone disease, ureteropelvic junction obstruction, urinary tract obstruction, and upper tract urothelial malignancies, having pioneered many of the techniques in current use. He is recognized as one of the leading endoscopic, percutaneous, and minimally invasive surgeons in the world, having performed over 10,000 major endourological procedures. Dr. Gupta is unique in that he employs a nurturing, compassionate, and holistic approach to the management of stone disease, utilizing alternative medical, nutritional and preventive strategies.
Prior to joining Mount Sinai, Dr. Gupta served as Associate Professor, Director of Endourology and Director of the Kidney Stone Center at Columbia University Medical Center for the last 18 years.  The recipient of numerous honors and awards, Dr. Gupta was given a Presidential Gold Medal by President Ronald Reagan for his academic achievements and has served as a visiting professor both within the United States and throughout the world. He is a frequent lecturer and moderator at national and international meetings and has published extensively in major peer-reviewed journals and authored numerous book chapters. Additionally, Dr. Gupta teaches various surgical skills courses throughout the world and has served as editor and guest editor for numerous publications including the Journal of Endourology, the Journal of Urology, the Indian Journal of Urology, and Urology.  Dr. Gupta was a member of the prestigious Honors Program in Medical Education at Northwestern University where he earned a combined BS-MD degree with distinction and was elected to the Alpha Omega Alpha Honor Society. He subsequently did his Urology residency at the top ranked University of California at San Francisco and completed a fellowship in Endourology at Long Island Jewish Medical Center under the tutelage of the founding father of Endourology.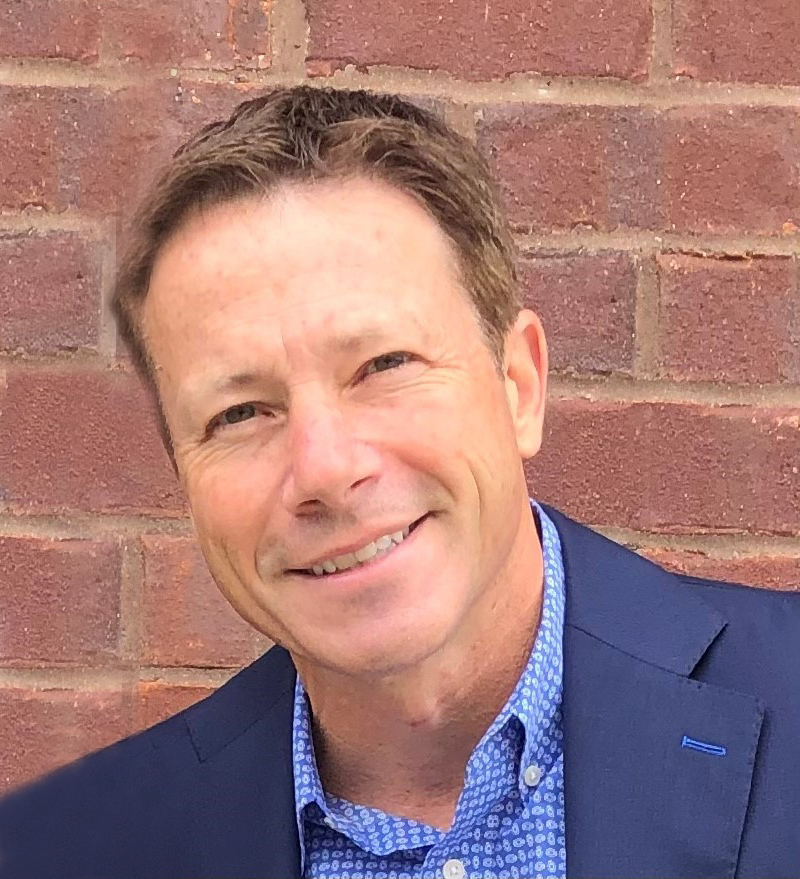 Bio
William K. Johnston III, MD is a board-certified Urologist, a partner in the Michigan Institute of Urology, and an Associate Professor at Oakland University/Beaumont School of Medicine.  Dr. Johnston's research interests focus on improving surgical outcomes and patient recovery through biomedical innovation.  Dr. Johnston completed his endoscopic and robotic fellowship training at the University of Michigan where he met his wife, Katie.  Most time away from his practice is devoted to helping his 4 active boys pursue their dreams, working out/running, practicing golf, and occasionally crafting a wood-fired pizza to enjoy with friends and family.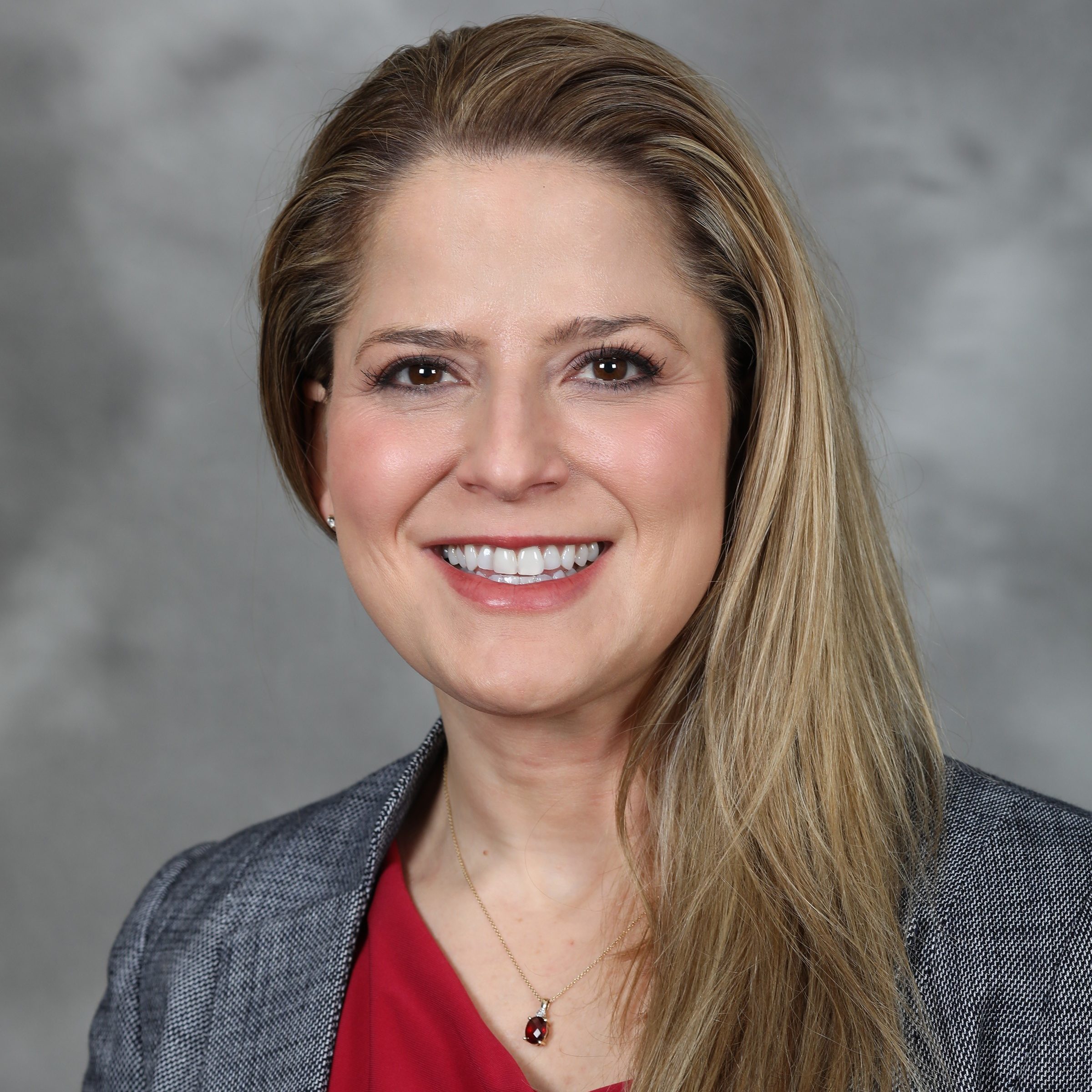 Bio
Dr. Amy Krambeck is a Professor of Urology at Northwestern Medical in Chicago, Illinois.    Her Urology residency was completed at the Mayo Clinic in Rochester, Minnesota in 2008.  Subsequently, from 2008 to 2009 she participated in an Endourology fellowship at the Methodist Institute for Kidney Stone Research in Indianapolis, Indiana.  From 2009 to 2016 she worked as an Endourologist in the Mayo Clinic Department of Urology, then joined the staff at Indiana University in 2016 where she ran the benign urologic diseases division until 2020.  Dr. Krambeck specializes in the surgical and medical treatment of stone disease and benign prostatic hyperplasia.  Her research interests include the pathogenesis of stone disease and the treatment of urolithiasis during pregnancy, and economics of BPH surgery.
Bio
Dr. Lipkin received his medical degree from New Jersey Medical School in 2003. He completed his urology residency at New York University Medical Center in 2009. In 2011, he completed an Endourology and Minimally Invasive Urologic Surgery Fellowship with Dr. Glenn Preminger at Duke University Medical Center. His main clinical and academic interests are in the surgical and medical management of kidney stones. His particular research focus is in patient radiation exposure and urologic imaging. He has over 30 peer-reviewed manuscripts and has co-authored several chapters. He was awarded for Best of AUA for an abstract on stone disease in 2012. He also was awarded for Best Endourology Presentation at the World Congress of Endourology in 2012.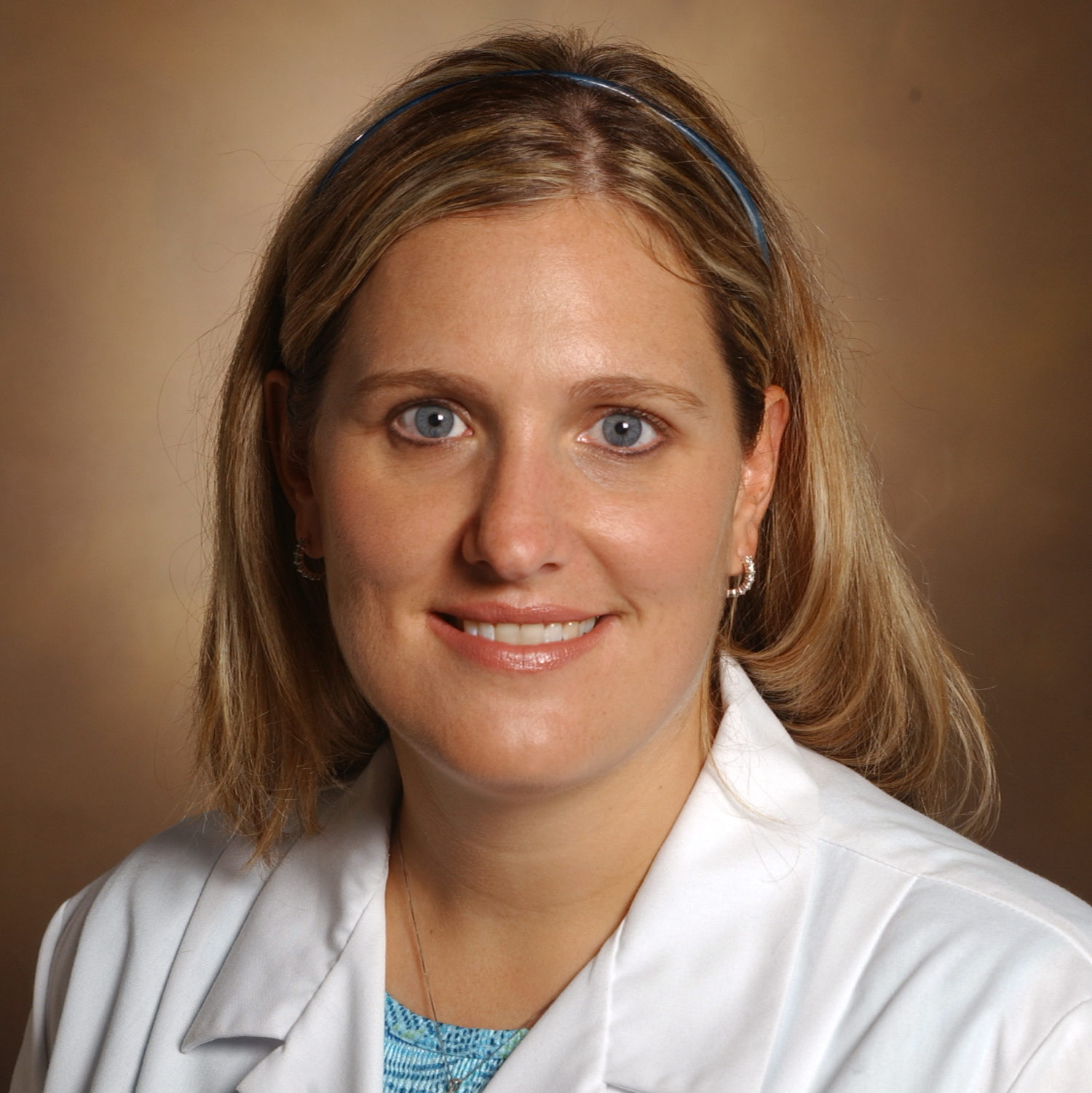 Bio
Dr. Nicole Miller currently holds the position of Professor of Urology at Vanderbilt University School of Medicine in Nashville, TN.  She joined the department in 2007.  She completed her M.D. degree at the University of Pittsburgh School of Medicine in 2000, and received her urology residency training at the University of Virginia.  Dr. Miller went on to complete a 2 year fellowship in Endourology and Minimally Invasive Surgery at the Indiana University School of Medicine under the mentorship of Dr. James E. Lingeman.  She specializes in the medical and surgical treatment of kidney stone disease as well as laser surgery for BPH.  Dr. Miller's research interests include investigation of Randall's plaque in the pathophysiology of nephrolithiasis, new laser technologies for kidney stone and BPH treatment, novel platforms for BPH surgery and investigation of pathophysiologic pathways for refractory BPH/LUTS.  She has been the major contributor of transition zone prostate tissues from men undergoing surgery for refractory BPH/LUTS as part of Vanderbilt University's Biorepository in the Center for Benign Urologic Diseases (CBUD) and has co-authored work on this developing resource. She has served as course faculty member and moderator both nationally and internationally for the American Urological Association and Endourological Society in the area of surgical treatment of BPH and nephrolithiasis.  Dr. Miller is an Editorial Board Member for the Journal of Urology, Journal of Endourology and Director of the Minimally Invasive Surgery and Endourology Fellowship at Vanderbilt University Medical Center. She also served as a member of the AUA guidelines panel for the Surgical Management of Nephrolithiasis and AUA Leadership Class of 2017.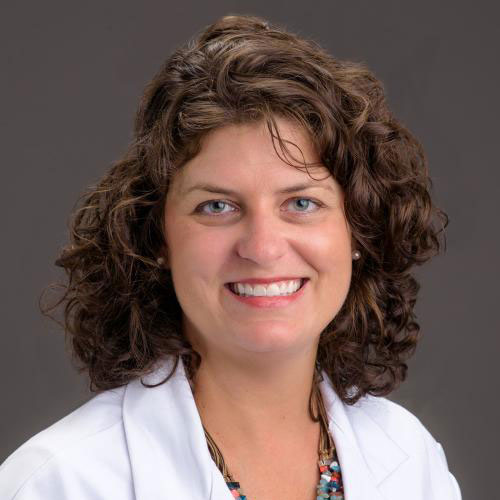 Bio
Dr. Murray is Assistant Professor at the University of Missouri Department of Surgery Urology Division. She is the medical director of Urological Oncology at Ellis Fischel Cancer Center in Columbia, Missouri.
She graduated from Westminster College in Fulton, Missouri followed by medical school at A.T. Still University, where she was top of her class. She completed her residency training in urology at the University of Kansas, which intrigued her interest and desire to continue in academic medicine. After residency, she moved to New York to complete a 2-year fellowship in Urological Oncology at Memorial Sloan Kettering Cancer Center. While at MSKCC she spent time in a research lab followed by her clinical year. She joined the University of Missouri Urology Division in 2016 after fellowship and also started completion of her Master's Degree in Academic Medicine from the University of Missouri. She recently in 2018 completed this degree while working on her clinical and teaching responsibilities.
Dr. Murray has also taken on many roles in her assistant professor position at the University of Missouri School of Medicine including lectures to students, Problem Based Learning curriculum follow-up lectures, pre-clinical and clinical advising, and student research project development. She is becoming involved in organized urology, urological oncology, and surgery both regionally and nationally. She will be inducted and receive her Fellowship of the American College of Surgeons (FACS) at the meeting in October 2019. Since residency she has published several peer reviewed articles and book chapters as well as many presentations. She serves as a frequent manuscript reviewer for many journals internationally and in the United States. She has been striving to continue to make research a part of her early practice with a commitment to excellence. She has a clinical research interest in expectation management for bladder cancer patients and improving physician-patient communication overall. She has received a local AHRQ small grant to complete this pilot work as well as support from the Society of Academic Surgeons to complete some investigative studies on resident levels of confidence and competence in urological surgery training programs.
In Dr. Murray's spare time, she often tries to travel around the country and world as well as spend time playing with her 2 nieces and nephew (Pearl, Paris and Ambrose).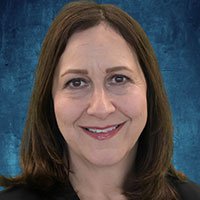 Bio
Margaret Pearle, M.D., Ph.D., is a Professor with joint appointments in UT Southwestern Medical Center's Department of Urology and the Mineral Metabolism Center, and is holder of the Ralph C. Smith Distinguished Chair in Urologic Education.
She sees patients who need medical or surgical treatment for kidney stones.
Dr. Pearle received her medical degree from the University of Chicago and completed her residency at Northwestern University Medical Center. She attended Washington University School of Medicine for her fellowship.
Her research interests include evaluation of dietary and medical therapies for kidney stone prevention, assessment of outcomes for minimally invasive surgical treatments, and development and assessment of resident teaching tools. She has published and spoken extensively on these topics.
She is a Fellow of the American College of Surgeons, a Trustee of the American Board of Urology, a member of the American Association of Genitourinary Surgeons and the American Urological Association, and a member of the Board of Directors of the Endourological Society.
Texas Monthly has named Dr. Pearle a Super Doctor multiple times, including in 2018.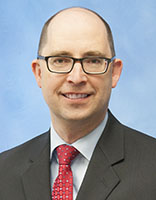 Bio
William W. Roberts, MD is Professor of Urology and Biomedical Engineering at the University of Michigan.  He earned a B.S. in Physics from the Massachusetts Institute of Technology in 1992, an M.D. from the Johns Hopkins University School of Medicine in 1997, and completed his urology training at the Brady Urological Institute at Johns Hopkins. He joined the faculty of the University of Michigan in 2004 and has been Director of the Division of Endourology since 2016. His clinical practice is focused on minimally invasive surgery, endourology, and urinary stone disease.
Dr. Roberts is part of the multidisciplinary scientific team at the University of Michigan that developed histotripsy, a non-invasive, focused ultrasound technology that induces controlled cavitation to mechanically ablate targeted tissues within the body.  He is the director of the Endourology Translational Research Laboratory which is focused on the optimization and safety of laser lithotripsy.
Dr. Roberts has presented his work at international and national meetings and has authored over 115 peer-reviewed publications.  His research contributions have been recognized in the form of multiple grants and awards from the National Institutes of Health, American Urological Association Foundation, Coulter Foundation, Engineering and Urology Society, and Industry partners.  He was the 2014 recipient of the prestigious AUA Gold Cystoscope Award.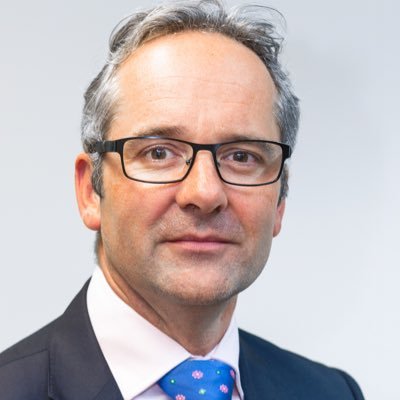 Bio
Richard Daron Smith (known as Daron) is a consultant urological surgeon with a sub-specialist practice in endourology, and stone disease in particular.
He qualified in 1994 from Oxford University, having completed his undergraduate medical sciences degree in Cambridge. His training in urology was undertaken on the North West London training scheme, during which time he completed an MD at Imperial College. His subspecialist endourological training began at St Mary's Hospital, continued at Guy's Hospital and included two fellowship spells at the Institute of Urology at UCH. He was initially appointed as a consultant urological surgeon to Imperial NHS trust in 2007, before moving to back to the stone and endourology unit at UCH in 2009.
His practice encompasses the comprehensive management of urinary tract stone disease, and includes endourological management of ureteric obstruction, ureteric injuries, and the endoscopic diagnosis and management of upper tract TCC.
Daron lectures for the London SpR teaching programme and MSc courses, for the scientific basis of urology course and the FRCS(Urol) revision course, as well as teaching on the numerous of specialist stone / endourology skills courses run by the stone team in the UCH education centre.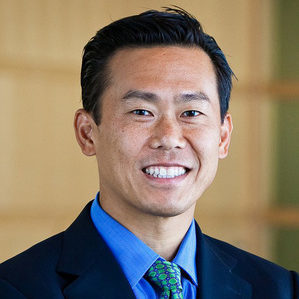 Bio
Roger L. Sur, MD, is a Professor of Urology at UC San Diego Health. He serves as Director & founder of Comprehensive Kidney Stone Center.  Dr. Sur retired from Navy after 21 years of service.  Lastly, Dr. Sur is also the founder and Program Director of the joint UCSD-Kaiser Permanente Endo-Lap Fellowship.